A Dream of a Concrete Boat
Added Mar 19, 2019
The retelling of the story of the concrete boat; a tale inspired by a sleepless night and an accidental object.
An immersive experience, experimental installation and performance exploring layers of confusion and belonging through sound, light and objects.
                                                         Xiao Xiao on Set
This is a piece devised by Rochyne Delaney McNulty, an MA performance design student at the University of Leeds, in collaboration with Jonathan Parker (hoppla creative and Inkwell arts) and with much help from the technicians from stage@leeds.
The piece is story, and originally an object and promenade performance, through experiences with technology and live performance it has developed it into a sound installation with interactive live elements. It requires you to listen, interact and make choices. 
Performers: 

Ekaterina Chokova
Xiao Xiao
Lu Li
Lily Ann Procella
Pedro Sánchez Cervera
Tina Lane 


Ten Days of Art with Murze Magazine
Added Mar 19, 2019
In a Tidal Wave of Plastic 2019


Ten Days of Art   |  Online Artist Residency  1st-10th March. Murze is delighted to be hosting 14 talented artists across our platform, these artists have taken part in our Ten day Artist residency. 
Artists:
Rhonda Barrett,   Laura Keeling,   Joanna Collins,   Gosia Tomczuk,   Tina Lane,   
Elise Vincent,   Cheryl Votzmeyer,   Shaun Cochran,   Andrew Frausto,   Natalie Richard,  
Iliana Theodoropoulou,   Tara Taheri,   Jessie Martin,   Xiaobi Pan,   Jen hours
The Playgrounders Regroup!
Added Jun 23, 2017
A two day event following on from the artist collective formed last year by The John Hansard Playground Event, we got together to further explore how play helps both collaborative and individual practices. With much thanks to 'a space arts' for the use of the the wonderful space at The Arches, Southampton..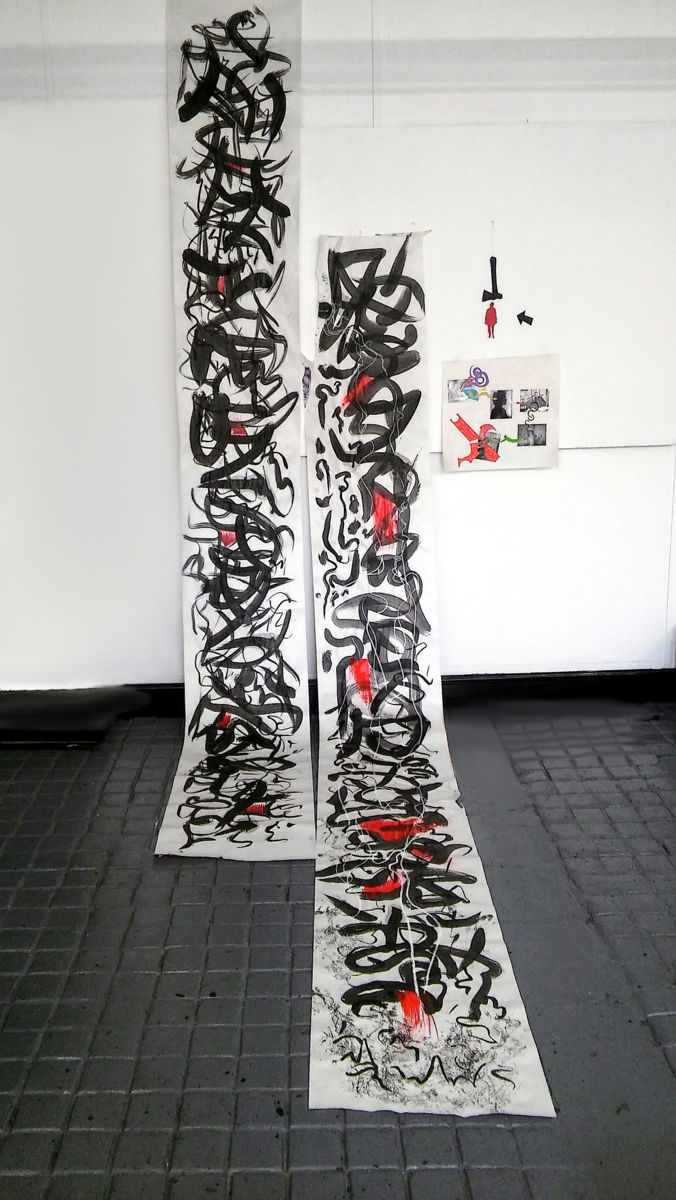 Night Walking - The Old Girls Club
Added Jun 23, 2017
Tina Lane Art documents her night time walks in Tokyo while highlighting how the British and Japanese cultures tackle sexism and ageism differently...

http://theoldgirlsclub.uk/night-walking-tina-lane%E2%80%8B/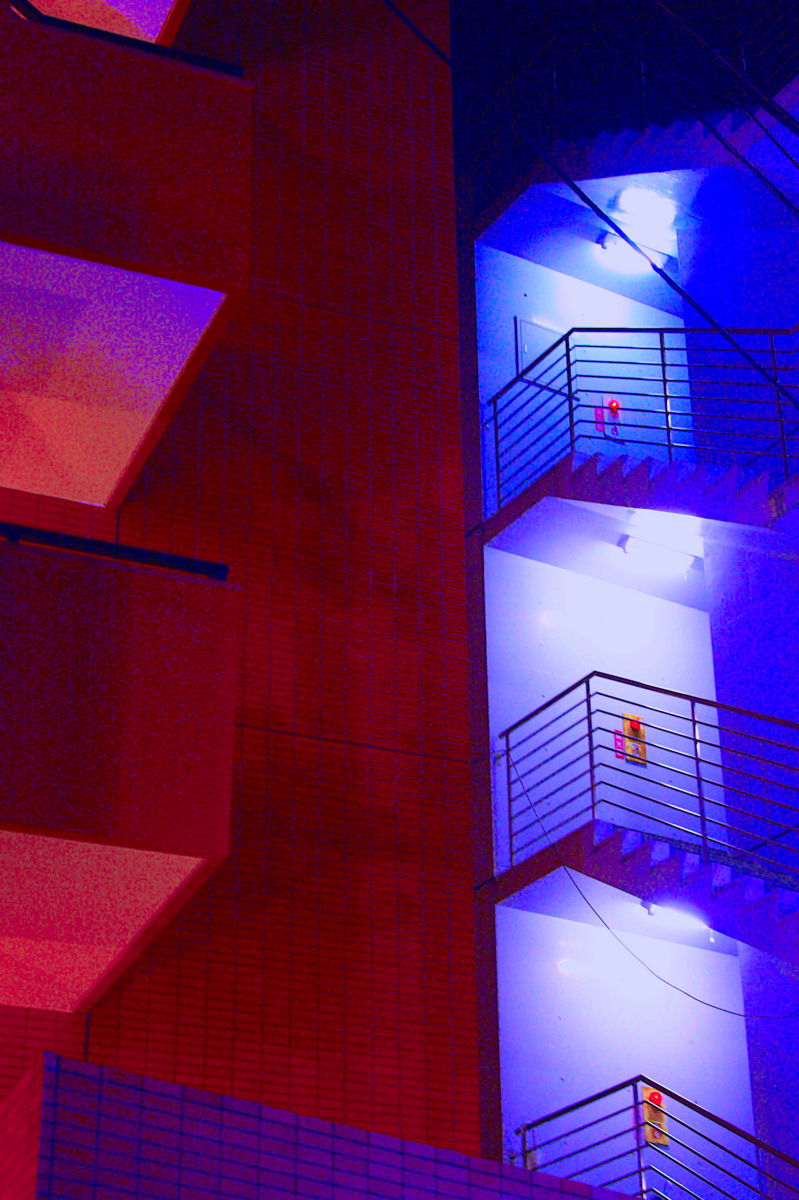 Japan Residency
Added Jun 23, 2017
Where do I begin?? Two glorious months in amazing Tokyo.

Highlights:
I mostly used digital imagery as I took night walks around the the back streets of Tokyo. Each night a different area, incredibly safe.

My work was documented for Fuji Television.

I created work from what was available and visited so many galleries I lost count.
Submit.Exhibit
Added Jun 23, 2017
You have 5 minutes, no thinking JUST DO!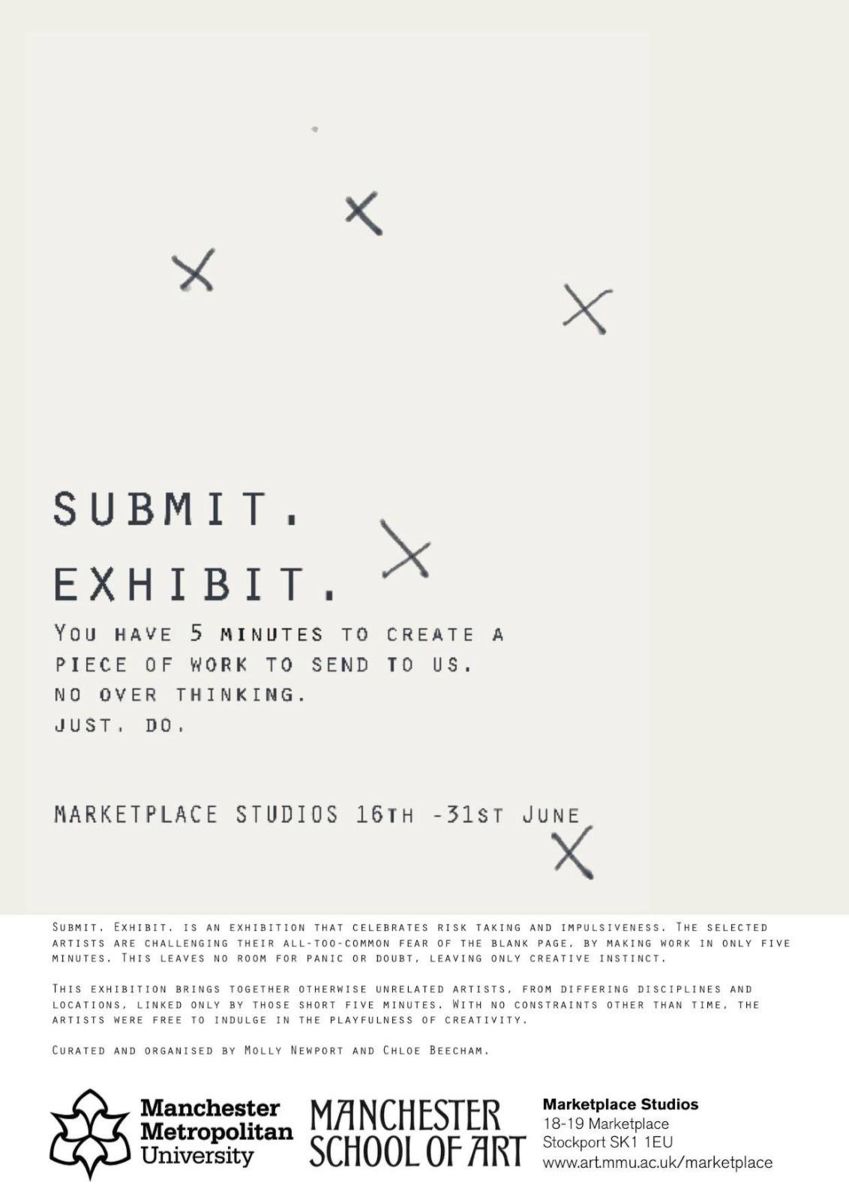 SHOWCASE GALLERY – Beauty Right There
Added Apr 17, 2017
The latest show at SHOWCASE GALLERY – Beauty Right There – selects works from over 30 of this year's fine artists, illustrators, photographers, graphic artists and fashion students from a variety of disciples. Striking photographs, 3D masks, handmade books and an entire museum emporium with newly invented specimens, will be on show this year.

The exhibition runs until from July to August 21.

Entry to the Solent Showcase Gallery is free and it is open from 11am-6pm, Monday to Friday and 11am to 5pm on Saturdays.

Email: showcase@solent.ac.uk for details.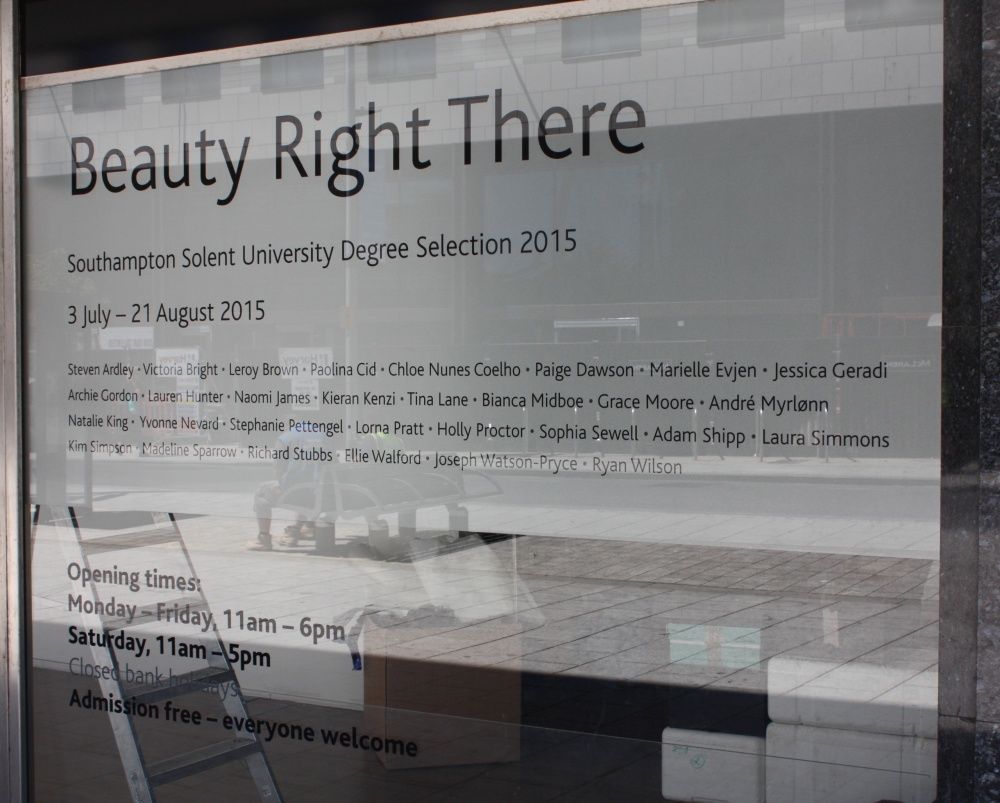 PLATFORM review, by Kia Charalampous 22 October 2015
Added Apr 17, 2017
Aspex's latest exhibition is a chase of contradictions.
The Platform Graduate Award 2015 profiles new emerging talents from universities of the South East region, and the selected participants have created a collective and daring exhibition.

Tina Lane's structures seem to be sprouting out of the wall, fragile and ethereal, like sensations found at the edge of consciousness. Do not blink while observing these. By the time you open your eyes they might be gone, or worse, shattered into a million pieces. Twelve consecutive attempts to capture the movement of a flame, or the sunray inside a cloud, or the blinking of a water drop as it jumps above the lake.

Participating Artists: Paul Benham, Holly Child, Ejaz Christilano, Lina Ivanova, Julia Keenan, Joanne Key, Nathan Klein, Tina Lane, Amelia Marsh, Gemma McGrath, Emma McKinney, Jasmine O'Hare, Cathryn Quail,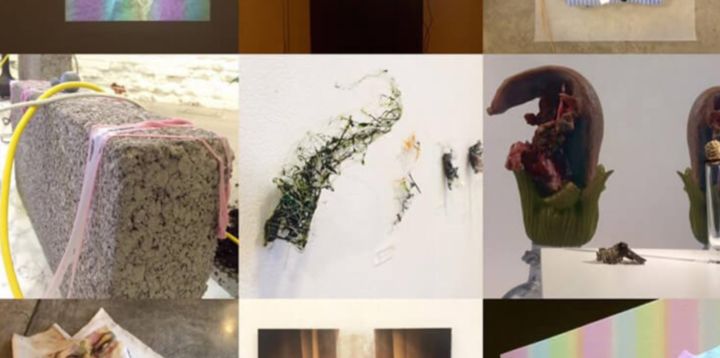 Play Ground | OPEN HOUSE 16 July 2016 2-8pm
Added Apr 17, 2017
What is Play Ground?
For four days this July, artists, creatives and practitioners have been invited to experiment within the space and develop their practice in potentially new and varied directions through collaboration and artist-led activity. From 13-16 July, John Hansard Gallery will be a test space for new ideas as a group of artists come together to consider the question 'How can play help us to explore individual and collaborative practice?'
Invitation to Open House
On Saturday 16 July, we invite you to join us as we open the gallery for you to investigate the results of this four day experimental project Play Ground. From 2-6pm you will be able to meet the artists, explore the space, experience artist led-sessions, and be part of the evolving discussion.

Following this from 6-8pm there will be a chance to share a drink together, alongside screenings of short artist films based around the concept of 'Play'. This includes PLAYAWAY, a film about Somerstown Adventure Playground, Portsmouth and Somerville Adventure Playground, London (a project by Delta Arts).

Keep an eye on the Facebook event for up to date information on the day.

All are welcome to drop in on the day – open house!

Participating artists include: Letty Clarke, Jonathan Kelham, Alys Scott-Hawkins, Tina Lane, Bevis Fenner, Eloise Rose, Debbie Lee, Dave Hubble, Jill Laudet, Bettina Fung, Deborah Gearing, Savinder Bual, Ana Cozendey and Maja Hill.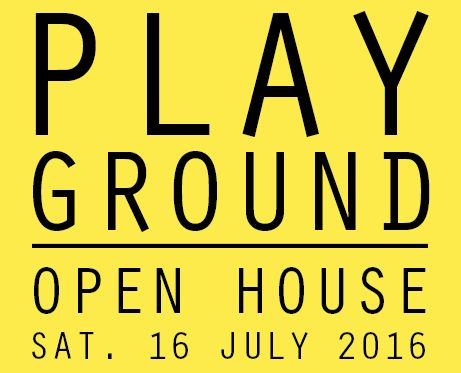 May 2017 'Makers of the Multiverse' Juneau Projects, Spacex Gallery, Exeter
Added Apr 17, 2017
Juneau Projects, Makers of the Multiverse, concept image for the pavilion, 2016 © courtesy of the artists

I am pleased to be selected to join in this terrific concept work. Juneau Projects will be asking contributors to consider how they could extend their creative practice to include live events and experiences, reaching audiences and customers via new platforms. In this way Makers of the Multiverse acts as a developmental resource for artists and makers as well as a public artwork.

Makers of the Multiverse has been developed with Spacex as a project that aims to expand the way artists and makers can show and sell affordable multiples. It proposes alternatives to more traditional art world structures and hierarchies by considering artists' engagement with the role of distribution, pricing and accessibility of artwork.

Makers of the Multiverse
Dates: 13 May – 10 June 2017
Pavilion Opening Hours: Monday-Friday 11.30am – 2pm, Saturday & Sunday: 11am-4pm
Location: Piazza Terracina, Haven Road, EX2 4AR
Free admission (some ticketed events)

Opening Reception: Saturday 13 May 3-5pm, all welcome